Jean Ann Cordes, MA, LMFT, LPC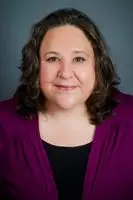 Jean Ann Cordes is an LMFT and LPC specializing in family, couples and individual therapy, and is proud to announce her private practice which has expanded statewide.
With eight years experience (Graduate and Post-Graduate) counseling, and as a graduate of St. Edwards University with an M.A. in counseling, she is currently serving as private practitioner working with a broad spectrum of clients. Among her areas of expertise is family systems. Volunteer hours, graduate and post grad have been completed with Capital Area Counseling in Austin, TX.
Ms. Cordes is an eclectic therapist, utilizing an array of techniques to serve the unique needs of her clients. Her therapeutic approach is to provide support and feedback to help clients effectively address challenges. She offers a highly personalized approach tailored to each client. With compassion and understanding, she works with families, couples and individuals to help them attain the personal growth they are committed to accomplishing.
B.A. Sociology, St. Edwards University, Austin, TX
M.A. Counseling St. Edwards University, Austin, TX

LMFT
LPC


Memberships:
American Counseling Association
Texas Counseling Association
American Association for Marriage and Family Therapy